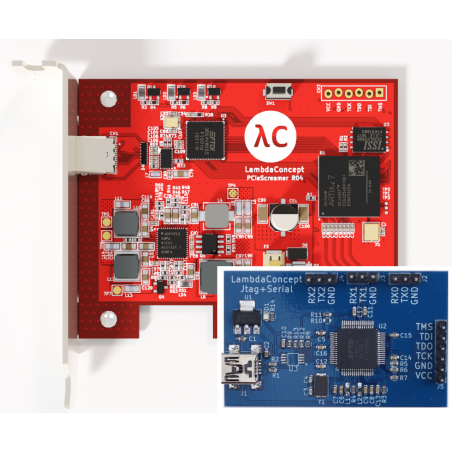  
Screamer PCIe USB-C (R04) & JTAG Serial Pack
Screamer PCIe USB-C (R04) with a Low-Profile form factor and PCIe x4 connectivity.
!Limited edition! Only 100 boards available (November 18th)! Due to the worldwide chip shortage and lack of FT601 chips (USB3 connectivity), we have been able to produce only a small batch of Screamer.
Existing software and gateware made for the Screamer M.2 are fully compatible with this new PCIe version.
Screamer is supported by PCILeech and comes pre-flashed with PCILeech gateware.
This pack contains the JtagSerial in order to reprogram it or update it to newer versions.