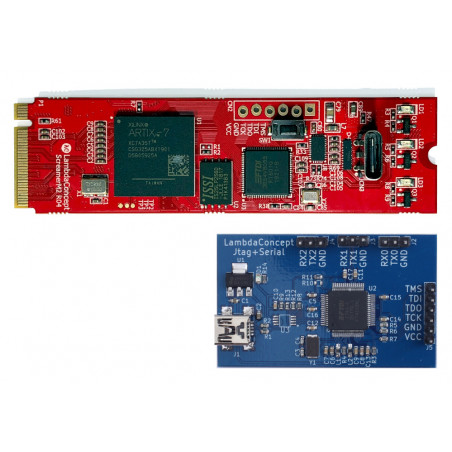  
Screamer M.2 USB-C (R04) & JTAG Serial Pack
Check out the alternative PCIe version: Screamer PCIe USB-C (R04)
Screamer M.2 USB-C (R04) brings USB-C 3.1 connectivity to our successful Screamer M.2 board while keeping its M.2 form factor and PCIe x4 connectivity.
Existing software and gateware are fully compatible with this new Screamer M.2 USB-C (R04) version.
Screamer M.2 is supported by PCILeech and comes pre-flashed with PCILeech gateware.
This pack contains the JtagSerial in order to reprogram it or update it to newer versions.
You might also like